GREEN BUILDING IS today's high-performance buildings
Our principals practiced the foundation of green construction by using cutting-edge techniques, sustainable design and proper material selection long before "LEED" or "Green" became industry buzzwords. We are members of the U.S. Green Building Council and have a LEED AP professional on staff. Our projects have earned "exceptional performance" credits and certification for our clients.
In a recent LEED project, Theodore Gibson Park in Miami, RDC made recommendations that garnered additional LEED credits for the Gibson Park project, ensuring certification and raising the project to the next certification level. Our diligence following green-building practices also resulted in the project receiving exemplary performance credits. Our attention to and familiarity with the LEED scorecard enabled the City of Miami and design team to anticipate problem areas and make adjustments, achieving Gold certification from the Green Building Certification Institute.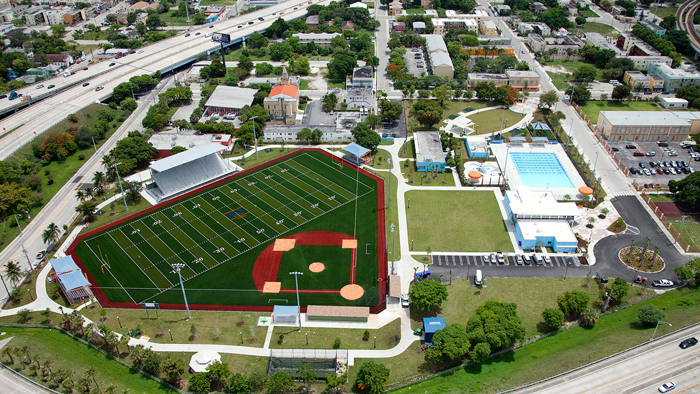 All of us at RDC are proud of our commitment to sustainability and our role as an innovative leader in building green. We specialize in the integration of environmentally responsible technologies that define today's high-performance buildings. Sustainable building practices increase the efficient use of resources, including land, water, energy and materials. In addition, they help to protect the health of occupants and reduce or eliminate negative environmental impacts.